learn to love YOUR BODY AND STAY POSITIVE now
Does your child feels insecure about his/her body? Do you feel that your child may develop confidence issues because of his/her appearance? 
FEAR NO MORE!!
Body positivity and Self-love are closely related topics. This Body Positivity session will help children to improve Body Confidence and Boost Self Esteem by unleashing their creativity and recognizing their strengths beyond appearance. 
We are often taught from a very young age about so-called body standards that are very inappropriate. Because of such failed teachings of society, children develop insecurity about their bodies and tend to become underconfident. Their under-confidence doesn't only affect their dress up but every other aspect of their life from their speech, to social exposure, to preference. 
This course aims to give the correct body knowledge to your children for body positivity. This course will help your child learn about different body issues and learn to accept his/her body as it is. The session would also help the children to respect appearance diversity, empower them to speak against beauty ideals, and advocate for a body confident world.
The body issue is not just there for girls, but boys too. Only if all the genders are aware enough about 'bodies', body issues' and 'self-love' society can become a better place to stay in peacefully for everyone irrespective of their body type. So, the session is for everyone, irrespective of gender.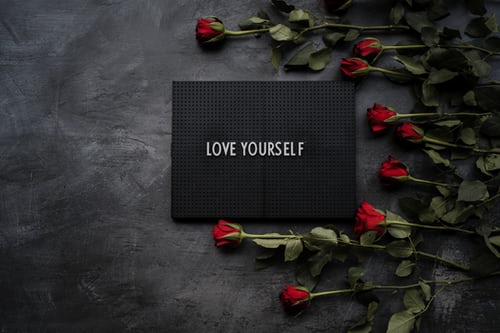 Understanding Body Image and Appearance ideals.
Learning to appreciate and respect ourselves and build self esteem.
Learning to appreciate others beyond their appearance and help others be body confident.
Learning how we as an individual can take action for a body confident world.
WHAT STUDENTS SAY ABOUT COURSE?
In the course body positivity and self love course I felt good while taking the classes. I learned How to love ourselves even if we think we are not good enough. The thing I liked about the class is me getting to love myself. This course was very useful that I want a level 2 of this course. Thank You!
It was a wonderful journey of changing myself, loving myself and understanding WHY I should love my body image. This has not only helped me with my thoughts and feelings but has helped me ALOT with my self confidence and the way of pursuing others as well. The thing I loved the most about this class is that, it was realistic as in, both negative and positive questions were asked, not only positive. It made me free from my insecurities and I am super delighted!
I used to stammer and hesitate even to speak at my home or among my friends. I used to have lot of negativity and jealousy for people who could communicate easily.After this course, I am able to take that step from 0 to 1 and communicate without fear.
THIS COURSE WILL ENABLE YOU TO REACH OUT TO US AT 9802848899
Follow Us On Social Media: