THE COMPLETE EXCEL MASTERY: BEGINNER TO ADVANCED
Enroll now to go through a deep dive of the most popular spreadsheet tool on the market, Microsoft Excel.  This Excel course will guide you step by step through the beginner to advanced level and beyond.
You will master Excel tools that will clear away the pain of stumbling through your daily tasks. You will start with the basics, building a solid foundation that will give you further knowledge as you progress into intermediate and advanced level topics.
At completion of this course you will have mastered the most popular Excel tools and come out with confidence to complete any Excel tasks with efficiency and grace.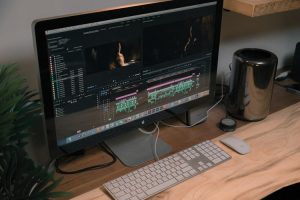 Learn the most common Excel functions
Data entry, Data editing & number formating
Logical operators & Managing worksheet
Math Formula, Statistical & Text functions
Inserting & modifying images, shapes & charts
Data validation, Data sorting & filtering
Pivot table, scenarios, Goal seek, protection in excel
THIS COURSE WILL ENABLE YOU TO
WHAT STUDENTS SAY ABOUT COURSE?
This program allowed to be more confident and authentic. I have also applied some techniques on sustaining the conversation. I am grateful that I took this course! More than learning on how to be an inspiring communicator, this was a journey of self discovery.
I learned so much from this course. This has allowed myself to open up in my classes,ask questions confidently.I am able to express myself freely and with conviction.
I used to stammer and hesitate even to speak at my home or among my friends. I used tohave lot of negativity and jealousy for people who could communicate easily.After this course, I am able to take that step from 0 to 1 and communicate without fear. REACH OUT TO US AT 9802848899