SHARPEN YOUR PRESENTATION SKILLS
#1 Best Selling Presentation Skills Course! 
Delivering Stunning Presentations is the most thorough course and anyone can take it and see remarkable improvements in how to give a speech/ Presentation (you will learn to enjoy public speaking)!
Giving a perfect speech can change your life and the lives of countless others (life often comes down to a few short moments). 
Learning to give good presentation will help you not just to score good grades in academic evaluation, but will also give you the confidence to speak and take stand in any context; school, office, home. If you speak in an organized manner with accurate manner, your credibility in the eye of people also increases.
Course Goal: From page to stage; you learn everything (yes everything) you need to know about giving a GREAT speech for business & personal presentations.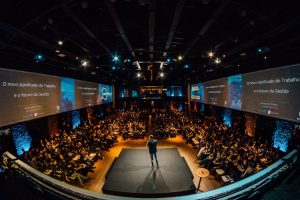 DESIGN IMPACTFUL PRESENTATIONS
LEARN VARIOUS TOOLS TO DESIGN
PRESENTATION DESIGN RULES
GIVE A STRONG OPENING AND CLOSING
DESIGN IMPRESSIVE CONTENT
LEARN TIPS TO DELIVER AMAZING SPEECHES
THIS COURSE WILL ENABLE YOU TO
WHAT STUDENTS SAY ABOUT COURSE?
I am able to design beautiful presentations after the course. I have learned how to present confidently and keep my audience engaged throughout the duration of the speech.
After I took the course and applied my learnings in my school's tasks, my teachers and classmates were stunned on the improved quality and confidence overnight. I was recognized as the "PIONEER" in giving presentations in my class.
With the help of this course, not only me, my mother who is a teacher at secondary school also has been able to design and deliver beautiful speech. I am truly grateful that I took this course because this has helped my whole family. REACH OUT TO US AT 9802848899
Follow Us On Social Media: