UNLEASH YOUR CREATIVITY: Learn digital art and graphic design
Throughout each of the many lessons in this series titled, Illustrator: Mastering The Fundamentals, students are introduced to this powerful vector image creation program, which is a staple for professional designers everywhere. After becoming familiar with Illustrator's user interface, students will go on to learn step-by-step how simple it is to create complex vector shapes using the powerful tools available within Illustrator to learn Digital Art.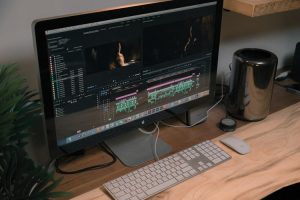 Basic tools in Adobe Illustrator
Drawing using the brush tool
Drawing using only shapes
Exploring the Pathfinder panel
introduction to Typography and font pairings (Design Concept)
Create a vector drawing based on a picture - use pen tool and brush tool
Create a final poster based on a movie or a book that you like
THIS COURSE WILL ENABLE YOU TO
WHAT STUDENTS SAY ABOUT COURSE?
Couldn't be more happier with the training. Satisfied. Highly recommended. My trainer was calm, always answered my queries in one go and was super energetic.
The trainer was so jolly that it never felt that I was actually learning something difficult. He made sure that everyone in the class understood what he was teaching and made us love the software.
I am so happy that I landed up in this course. On a random day, I found this in facebook and initially was reluctant to join the course because I had never attended such sessions before, but I am glad I happened to do this course. REACH OUT TO US AT 9802848899
Follow Us On Social Media: