UNLEASH YOUR CREATIVITY: Learn digital art and graphic design
Throughout each of the many lessons in this series titled, Illustrator: Mastering The Fundamentals, students are introduced to this powerful vector image creation program, which is a staple for professional designers everywhere. After becoming familiar with Illustrator's user interface, students will go on to learn step-by-step how simple it is to create complex vector shapes using the powerful tools available within Illustrator to learn Digital Art.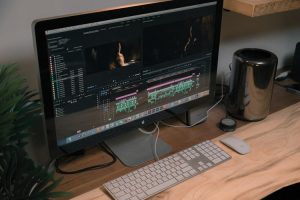 Basic tools in Adobe Illustrator
Drawing using the brush tool
Drawing using only shapes
Exploring the Pathfinder panel
introduction to Typography and font pairings (Design Concept)
Create a vector drawing based on a picture - use pen tool and brush tool
Create a final poster based on a movie or a book that you like
THIS COURSE WILL ENABLE YOU TO
WHAT STUDENTS SAY ABOUT COURSE?
This program allowed to be more confident and authentic. I have also applied some techniques on sustaining the conversation. I am grateful that I took this course! More than learning on how to be an inspiring communicator, this was a journey of self discovery.
I learned so much from this course. This has allowed myself to open up in my classes,ask questions confidently.I am able to express myself freely and with conviction.
I used to stammer and hesitate even to speak at my home or among my friends. I used tohave lot of negativity and jealousy for people who could communicate easily.After this course, I am able to take that step from 0 to 1 and communicate without fear. REACH OUT TO US AT 9802848899