WOW YOUR CROWD- The Complete Storytelling Course
Storytelling is one of the most valuable skills you can develop. Do you want to create stories that really catch attention? In words, images or film?
Learn Infinity's storytelling course teaches you how to go about deliver great stories from the very scratch by using various proven storytelling techniques and approaches. Before writing a story we make sure to enhance your communication skills so that you can have clear and engaging ways to put up words together. We increase other qualities like voice, body language etc to aid story telling. You will also learn how to trigger emotion in the six senses though your stories.
This storytelling course is designed to teach you the ins and outs of storytelling by showing you the art and craft of how to plan, mapping out and producing amazing stories. By the end of this course, you will be able to deliver wonderful stories in a clear and precise manner. You will also be able to attract crowds and entertain them through your story-telling.
This course is certified! You will get a certificate of completion after you complete this course. The certificate will provide you a sense of achievement of the life-skills that you acquire. This certificate can also enhance your CV if you looking for job requiring the given skills both as a job task and interpersonal skill.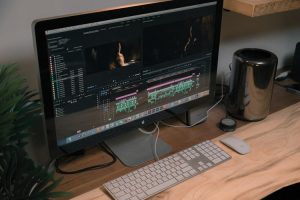 Become a more engaging, clear, and compelling communicator.
Increase your charisma, using your voice, body, emotions, and intelligence.
Entertain and make a meaningful impact on your listeners.
Discover The 2 Essential Ingredients for any good story.
Include The 6 Senses in your story scenes to trigger emotional responses.
Know how to answer the "So what?" question in your ending.
-Acquire a workshopping and performance-honing process you can apply again and again.
Get tips on becoming a regular practitioner of storytelling in any community.
THIS COURSE WILL ENABLE YOU TO REACH OUT TO US AT 9802848899
Follow Us On Social Media:
Follow Us On Social Media: