UNLEASH THE LEADER INSIDE YOU WITH ULTIMATE LEADERSHIP COURSE
Would you like to develop proper Leadership skills but do not know how? And would like to learn how to not become a bossy, self-entitled leader but an empathetic, honest and forward-looking leader that people respect? Then this course is for you!
This Leadership session is about how to have amazing Leadership skills which will make you the center of attraction wherever you go. It's a unique self-improvement program to help people develop a set of skills (21st century skills such us Leadership, Communication, energy and Creativity) to achieve personal and professional success.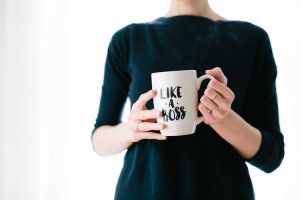 Advanced Transformation Skills
Deal With Team Issues Fast & Effectively
Eliminate Old Lies & Misconceptions About Leading
Gain New Empowering & Effective Beliefs & Values
Gain Powerful New Skills To Help You Excel
Improve Your Relationships With team
The Secrets Of How REAL Leaders SUCCEED
How To RISE Above the Ordinary Leader
THIS COURSE WILL ENABLE YOU TO
WHAT STUDENTS SAY ABOUT COURSE?
This program allowed to be more confident and authentic. I have also applied some techniques on sustaining the conversation. I am grateful that I took this course! More than learning on how to be an inspiring communicator, this was a journey of self discovery.
I learned so much from this course. This has allowed myself to open up in my classes,ask questions confidently.I am able to express myself freely and with conviction.
I used to stammer and hesitate even to speak at my home or among my friends. I used tohave lot of negativity and jealousy for people who could communicate easily.After this course, I am able to take that step from 0 to 1 and communicate without fear. REACH OUT TO US AT 9802848899