SOME AMAZING PROFESSIONALS ARE WORKING
HARD TO TRANSFORM THE WAY WE LEARN.
WANT TO JOIN THIS AMAZING TEAM?
We are a learning organization supporting the growth of students we serve, the partners we support and the teammates we develop.
If you want to have an impact, love your job, and be part of making learning better, this is the place for you.
Harvey Spector
Founder - CEO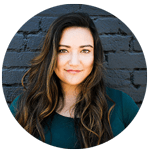 Rachel Zain
Marketing Head
Be part of amazing team
Who you work with matters- a lot. Everyone at Learn Infinity is passionate and creative and you get to work with them, teach them and learn from them everyday.
Create systematic change
We have been't cursing education system all our life. Don't miss the opportunity to get your hands in bringing the real change.
Flexible work culture
We believe the old idea of the rigid 9 - 5 job belongs in a museum. Learn Iinfinity is committed to nurturing a progressive workspace that gives you the freedom to excel on your own terms.
Currently, there are no job openings available in our team.
However, if you are interested to join our team, do drop a CV at learninfinityco@gmail.com