BECOME AN EXPONENTIAL TRAINER
Are you passionate about training and eager to make a real difference in people's lives? 
Do you dream of becoming a corporate training rockstar, empowering individuals and organizations and earn 6 figure income to achieve highest potential? 
Look no further – our "Training for Trainers" program is here to help you unleash your training superpowers and excel in the dynamic field of corporate training!
PAVE YOUR WAY TO 5X FINANCIAL FREEDOM
MASTER THE SECRETS OF BECOMING A GREAT TRAINER
Aditi has trained thousands of professionals and designed trainings for companies worldwide. 
In this course, you are guided through every step of how she does it. 
First, you're uplifted with the confidence and mindset you need to unleash your uniqueness and put yourself out there - even if your only experience of being in front of mass is your weekly presentation.
Second, you go deep into the architecture of a transformational and unputdownable training that your trainees will resonate to.
Third, you learn how to build those extraordinary facilitation skills along with delivering superb experience to make every moment of your trainees memorable.
Fourth, you're equipped with proven personal branding strategies that elevate your persona far above the competition and maximize its reach and revenue.
Whether you're looking for a career breakthrough, greater expertise and influence in your chosen field, or even a whole new career and income stream as a creator: Corporate Training Excellence Course is a gateway to achieving your fullest potential and impact.
ADITI GOYAL, CORPORATE TRAINER AND
FOUNDER, LEARN INFINITY

Aditi Goyal is an award-winning entrepreneur, L&D Strategist, Corporate Trainer and E-learning Specialist.
She is the Founder of Learn Infinity, a global L&D Company impacting millions of lives. Aditi is an ICF Certified Coach as worked with top brands across 8 different countries globally. Her training courses consistently achieve high post-evaluation scores and completion rates, delivering impressive results for organizations.
Recognized by the Government of Nepal and esteemed platforms like She loves Tech, Aditi is a respected figure in the industry. Her mentorship has benefited over 10,000 professionals, coaches, and students. Media outlets such as BBC and The Himalayan Times have featured her, solidifying her reputation as a thought leader.
With 7+ years of experience and a stellar educational background, including certifications from Michigan University and the University of Pennsylvania, Aditi is an expert in learning design and analytics.
Trainer Credentials
Aditi has mentored over 10,000 individuals through her training programs across various companies worldwide. 
Through her custom e-learning courses, Aditi has impacted lives of 50,000 professionals globally including Fortune 500 companies. 

Top Media like BBC, The Himalayan Times, ECS Living Magazine, and ICT Frame have featured me in their articles. AP1 TV has done an exclusive interview with her.

Aditi's L&D expertise has led to remarkable metrics in her trainings and e-learning courses with a whopping average of 94% post-evaluation scores and 99% course completion rates.
Among the prestigious awards  recieved by her, she has been awarded for IT and Innovation by Government of Nepal, recognized by Nepal Chamber of Commerce.
Empower your passion for training and unlock the pathway to financial freedom while making a profound impact on lives with our online self-paced "Train the Trainer" course
Designed specifically for aspiring trainers, this program equips you with the essential skills and knowledge needed to captivate your audience, create engaging content, and deliver impactful training sessions. From instructional design principles to effective presentation techniques, our course empowers you to become a confident and influential trainer, ready to inspire and educate others.
It also provides you with the strategies and insights to build a profitable training business. From crafting compelling content to marketing yourself as a sought-after trainer, we guide you through every step of the journey.
With our course, you can unleash your potential, transform lives, and pave the way to financial independence. Start your transformative learning experience today and embark on a fulfilling and lucrative career as a trainer.
BONUS INCLUDED
WHEN YOU JOIN TODAY
10,000+ Professionals across 7 Countries have Levelled Up with Learn Infinity
CHOOSE YOUR PREFERRED MEMBERSHIP PLAN
Pay once, have lifetime access.
Pay once, have lifetime access.
Try it for 7 Days Risk Free
Remember you don't have to say YES right now. You only have to say MAYBE. Go through the materials for 7 days risk-free from the day of purchase.
You can refund yourself anytime with one click. No emails, no phone calls, no hassle. Just reach out through our Refund Page and get a full, friendly and fast refund. No questions asked.
WHAT STUDENTS SAY ABOUT THE PROGRAM?
The course content is incredibly valuable, and the trainers' expertise is unmatched. Highly recommended for anyone serious about excelling in the corporate training field.
Natalie Gilbert
L&D Entrepreneur
I can't thank the team behind this course enough. The strategies I learned helped me not only become an exceptional trainer but also build a thriving business that has positively impacted countless lives.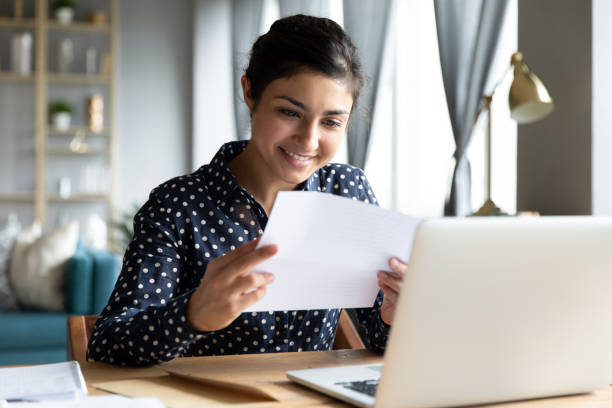 Shreya Singh
Training Manager
As someone who wanted to make a difference through training, this course exceeded my expectations. It helped me build a solid foundation and equipped me with the skills to create impactful training programs.
Farah Ahmad
Corporate Trainer
This course transformed my career! I went from struggling to find clients to earning a six-figure income in just a few months
Frequently
Asked Questions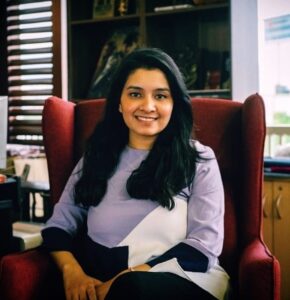 Are you waiting for full-course launch?
Subscribe to the waitlist here and you will be the first one to be notified when the course if live.