Scale up your Organization's Engagement and Performance with Learn Infinity
YOUR ORGANIZATION HAS UNIQUE NEEDS.
We personalize our approach to bring best support in your journey. We specialise in L&D, Trainings and Online Learning.
Why Personalized Learning?
The world is changing rapidly with the technology. Education needs to shift from rote-learning model to a conscious learning model. Students need to take ownership of their learning and become lifelong learners.
Why L&D consulting with us?
We take an expansive view of personalized learning. Personalized learning means the student gets the instruction when they need it and how they need it. All the learning inside and outside the classroom is majorly based on individual's learning capacity and learning style. 
To enable personalized learning in classrooms, there are many approaches like blended learning, competency based learning, project based learning, culturally responsive learning. 
Through our need assessment process, we identify the best blend of approaches which would be best suitable for a particular school. However, we believe personalized learning is most successful when technology is used effectively, classrooms are redesigned and the schools fraternity has a clear vision to take the school through this transition.
We are a step ahead with personalized learning through different digital tools we use to enhance the classroom experience. Our contents are plans are based on current trends and needs. Our school consulting is a simple six-step process.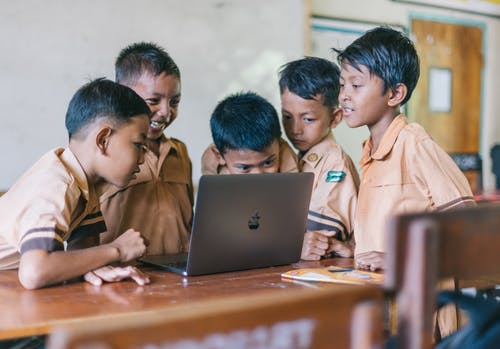 HOW L&D CONSULTING WORKS?
Identify strengths and areas for development to systematically help your teachers to improve the practice.
Identifying, collecting, combining, analyzing, interpreting & acting upon student's data to support individual learning in practically effective manner.
Supporting teachers with instructional models to inculcate differentiation in classrooms based on student data to enable individual learning.
Supporting Teachers with high-quality professional development which will make personalised learning and digital learning effective.
Providing personal mentoring to teachers struggling with implementation and providing them with best custom-tailored strategies to be used.
Tracking progress through rubrics which will enable school leaders to make a data-driven confirmed decisions for students and learning.
K-12 TEACHER TRAININGS WE CONDUCT GLOBALLY
Personalised Learning Approach in Progressive Schools.
Digital Tools To Enhance Classroom Experience
Implementing Positive Behavior Management in the Classroom
21st Century Lesson Plans: Planning and Execution
Classroom Engagement and Management Mastercourse
Classroom Presentation and Communication Masterclass
Want to introduce L&D in your ORGANIZATION?
Reach out to us at +977-9802848899 or email us at learninfinityco@gmail.com for inquiry regarding consulting.
Frequently Asked Questions.
The charges for consulting services depends on the needs of organization and other factors. Request a quote at learninfinity@gmail.com or call us at +977-9802848899 to book an appointment.
Yes, we can design trainings as per your need and we can do trainings solely too.
Yes absolutely! We work with organizations based on their need and current level of growth and their future goals and vision.We meet each team and develop custom-tailored plan.
Follow Us On Social Media: