TRANSFORM YOUR LIVES With Learn INFINITY ONLINE LIFE SKILLS COURSES.
We believe that our education system today doesn't prepare us for our life. The world needs the education which makes them to strive for better everyday. 
Learn Infinity is a personal growth education platform dedicated to help you transform yourselves in a holistic way though online live courses around real life skills.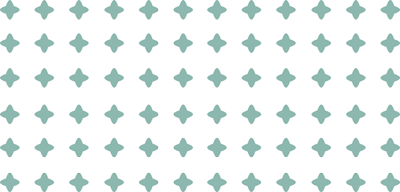 What AREAS DO WE WORK IN?
JOIN BE REMARKABLE MENTORSHIP NOW
Get Free Consultation to understand our services fit for your school/organization/company.
If you want to test our quality of life skills sessions or e-learning services .you can avail Free Consultation as per your school/ organization/company needs from our Founder. Email us at goyaladiti2010@gmail.com or call us at +977-9802848899
YOUR LIFE SKILLS LEARNING JOURNEY
Our classes are live, fun and full of energy. That's why we enjoy over 96% class completion rates.
Transform Yourself By Doing Everyday
When doers teach, learners do. Our classes are packed with daily challenges of 5-10 mins that prepare you for real-world challenges.
Get Certified for the learnings after completing the course and daily challenges
Learn at your own pace and seek support lifetime
Our trainers are here for you to support and guide with feedback on your work even after the class ends. You also get access to class recording incase if you miss any class.
What STUDENTS Say About our online live courses
Being a couch potato, talking to negative people, creating drama, wanted attention, seeked validation, accepted others opinions on myself, hated myself and made others hate them too. That was basically it what I did and I knew, I had to change. Here, I understood feeling, emotions, thoughts, how to groom myself, stop procastinating and to love myself a lot more. Before, I used to feel quite insecure of my body and made others feel the same but now that I realize, I feel much more comfortable in my own skin AND loved others for who they are. I am quite patient and that fixed my bond with ALOT of people now.
These classes has helped me find a better version of myself. I have learnt to remain positive with everything I think and every activity I perform, I have learnt how I should present myself, not forgetting self love, self control and finding the correct or right track for ourself and so much more...I have learnt that there is always something to be grateful for!! All the classes I have joined till date has helped me this way or the other.
Learn Infinity has a great atmosphere to learn, and surely a great hub for people that are curious, I took 3 courses just in one month. These all have quenched my thirst of learning and the experience was excellent, I got to meet like minded people and one of the most open minded teachers in my life that makes it really fun to learn. The courses are helpful and the variations in it make it really versatile.
I must admit, I simply cherished all those precious moments with my unexpected Mentor Aditi Goyal mam which actually made me believe that I'm not only capable of dreaming but also proficient to realize those dreams to realities. All those programs were great learning experiences which actually gave me purpose to move forward and also the confidence to face challenges on the way.
Happy Faces of Happy LEARNERS
Follow Us On Social Media: