8 top ways to boost your speaking skills
We all know about communication; it is the process of exchanging ideas and interests between two people or an organization. Now, effective communication is also similar to communication but the exchange of ideas between two people is carried in such a way that the purpose is fulfilled in the best possible way. Simply, Effective communication is the idea of carrying information in such a way that is best understood by the receiver. 
Communication is a vital skill in today's world that is not limited to specific areas but is necessary for every aspect of people's lives. From building customers to developing a reputation in society, communication plays a great role.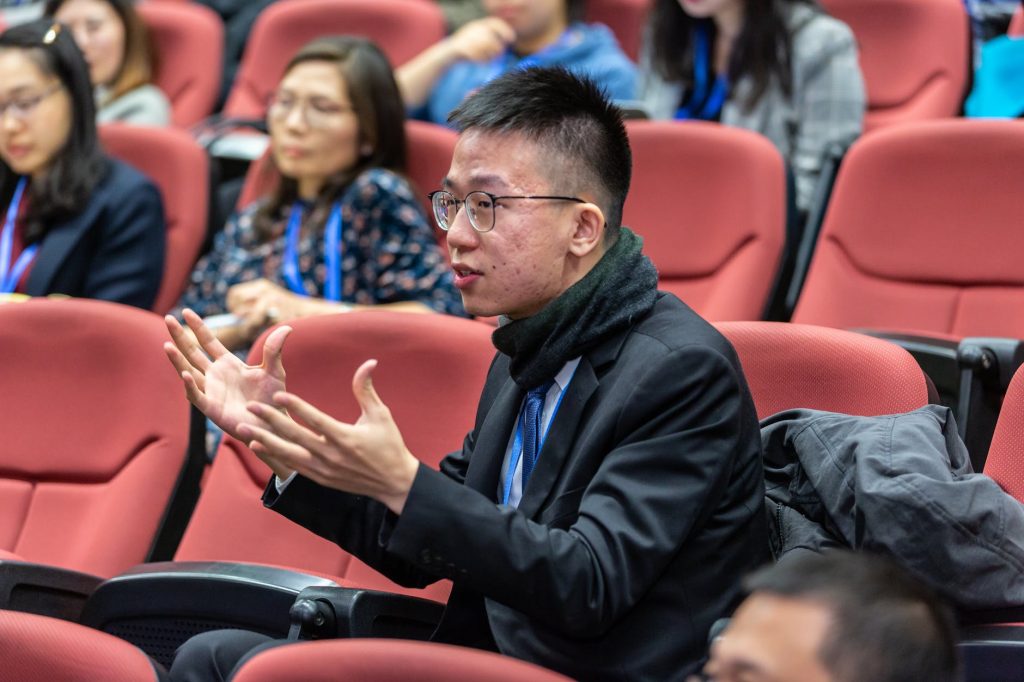 People are slowly realizing communication as part of soft skills that everyone needs to learn. With the development of technologies day by day, communication has been even a great thing because one needs to communicate and work together no matter where they are. Due to the importance of communication in today's world, presenting you the ultimate guide to Effective Communication.
"Communication works for those who work at it." – John Powell
Top 8 ways to improve your speaking
Practice speaking
This way is the best to boost your communication skills. All the great public speakers out there can articulate their emotions to the audience because they practice a lot. Practicing helps you speak well face to face, in large groups, or anywhere in front of people. Practicing speaking regularly helps you develop great communication skills. After all, practice makes a man perfect.
Practice listening
Great communicators are always great listeners too. To speak well first you need to understand what the next person is trying to say or what answer do they expect from you. Try asking for clarity if you don't understand their words. It helps you to avoid misunderstandings.. next important thing is that have one conversation at a time.
Let the next person finish then you can start the conversation. You can get more information on Importance of Listening while Communication in theimportantsite.com.
Keep it brief
A very long answer to a question makes it boring. Practice being brief, yet specific. Focus on important points and make them understand what you're trying to say. Also while writing letters or emails, make it short and specific. Avoid providing unnecessary information to the next person.
Ask for feedback
When you're practicing to speak, ask your friends or family to provide feedback. Asking them for advice makes you realize what aspect you need to improve on or what aspect of speaking you're good at. This way you can improve on your speaking skills. Also, asking people for points of view brings better relationships within peoples.
Body language is important
Don't cross your hands while speaking. Your body language matters. According to studies, 65% of communication is nonverbal. Your body language speaks more than you so you need to always be careful with it. With your message, make sure that your body sends positive vibes too.
Respect your audience
Remember that the message is not about you. Take care that you're trying to understand what the next person wants. Show respect and a positive attitude towards the next person. Even if you're communicating through the phone, try to smile because it sends a positive signal to the next person. When you smile or show a positive attitude, you're likely to receive the same.
Think before you speak
Taking very small pauses before you speak is good. It ensures that you understood the question properly and also you wouldn't say anything wrong. Take a moment to understand what the next person wants to hear from you and what you should say to them. This habit will help you avoid embarrassment.
Make an eye contact
This is a very common mistake that people often make. People try avoiding eye contact; they either look on the floor or the ceiling. Eye contact is an essential part of non-verbal communication. As I said before, 65% of the communications are non-verbal. You don't want to make your communication worst right? For that, try making proper eye contact while speaking.
Try these 8 important tricks to boost your Speaking skills. It may be hard, it may time, all you have to do is practice, practice, and practice. You will master in communication day and you will make a strong impression on everyone you meet.
For more information about our company, do go through the link https://learninfinity.co/
Learn Public Speaking with Learn Infinity
Public speaking is vital in today's world. people from every sector should have public speaking skills. Learn Infinity also brings you our on-demand course "Public Speaking Ninja" in front of you all. This is not an ordinary experience. 
You will get to learn from our trainer Ms. Mannsi Agrawal. She is an international corporate trainer and transformational speaker with 11 years of experience in training students and professionals. She has published on multiple platforms such as Women's Youth Empowerment Seminar, Word Wings, U.S. Embassy Women's Day Program, U.S. Embassy Research Center Program, Pokhara Research Center, U.S. Embassy Outreach Program, and Story Yellers.
Don't you miss this golden opportunity. To enroll onto on the most awaited course, register to Public Speaking Ninja. Also, you'll get all the detail on on the link. Join now and become an inspiring speaker.