ONBOARDING E-LEARNING MODULE FOR FIBER TECHNICIANS- 90% POST-COURSE SUCCESS RATE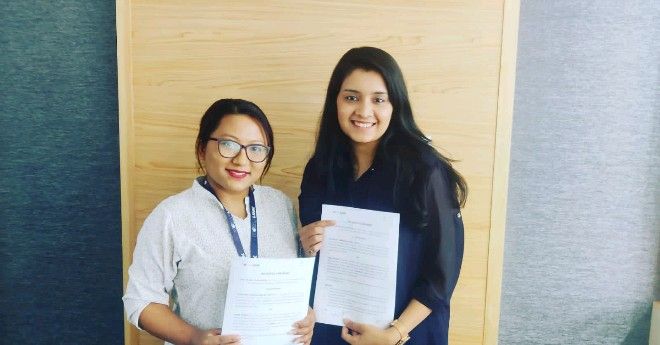 Team at Learn Infinity is extremely flexible to work with. They have always offered us fresh ideas and are a true enabler for L&D in this ecosystem. They were very responsive to our feedbacks and the way they have set a benchmark, its commendable.
A thorough need assessment using ADDIE model was conducted for 5000 Fiber Technicians all over Nepal for Worldlink including different heads of interlinking departments and action mapping with Top Management.
E-LEARNING COURSE DEVELOPMENT
A 3 Hour Onboarding Module for New Field Technicians Hires was designed. Given the intermediate level education and highly technical nature of the work, the course design and development process was very delicate.
A Learning ROI Analysis using Kirkpatrick Model of Evaluation was conducted with a goal to have 90% Post-Course Evaluation Success Rate which was achieved successfully and it crossed all the benchmarks in online learning industry in organizations.
With a dream of connecting everyone in Nepal, Worldlink is the largest ISP company in Nepal serving in 70 districts with high quality internet and TV services since 1995.
Worldlink is the largest ISP Company in Nepal with over 5000 Fiber Technicians providing service all around the country. 
Given the diversity and the large workforce, it was getting extremely difficult for them to provide consistent and high-quality trainings to these Fiber Technicians.
Moreover, because of Pandemic it became extremely difficult to make learning engaging over Zoom for which they needed to look for options that would make learning seamless, impactful and also they could track ROI.
Learn Infinity developed a custom content of 3 hour module with 80% of them being mobile based video learning. 
The content was a mix of videos, infographics, case studies etc which was made in local language. Most of the content was in vertical screen layout to support mobile learning to give a Tiktok Experience.
Before making the content, we conducted a thorough Need Assessment including Questionarres, Focus Group Discussion, Action Mapping, One-on-One Interviews, Real Time Training Observation and Real Time Job Observation. 
Major factors like Company Culture, Learner's Environment, Learner's Skill and Attitude Gaps, Performance Context were given maximum priority. 
A Whooping 94% Post-Evaluation Rates along with 99% Course Completion Rates were achieved among these learners after we incorporated the E-learning Content in Company's LMS named Danfe. 
A 3 Hour Module was delivered along with a Need Assessment Report and some L&D consulting post evaluation to give a 360 solution to the team of Worldlink.
Worldlink is the 1st Company in Nepal to go for a full-fledged Custom E-learning Solution to boost their employee performance.
Are You Ready to Take Your Employees Performance to Next Level?
Our Custom E-learning Courses are Exactly What You Need
Book a discovery call today to discuss how we can work together to create tailor-made training solutions that meet the unique needs of your organization.