Self-assessment is one of the cornerstones of a successful, comprehensive feedback system in the modern workplace. It involves rating established goals, competencies, and overall performance.
Feedback helps us work on our blind spots and areas of growth. So, self evaluation questions for employees can be a powerful tool for motivating employee growth and development. These questions allow employees to reflect on their own performance and identify areas where they need to improve. 
What Are The Benefits of Self‐Evaluation?
By encouraging employees to take an active role in their own development, you can help them to become more engaged and motivated to succeed. It increases commitment to goal setting and career planning.
Self-assessment gives individuals role freedom and accountability by allowing them to make informed decisions based on the data they gave gathered throughout the week or month, even year.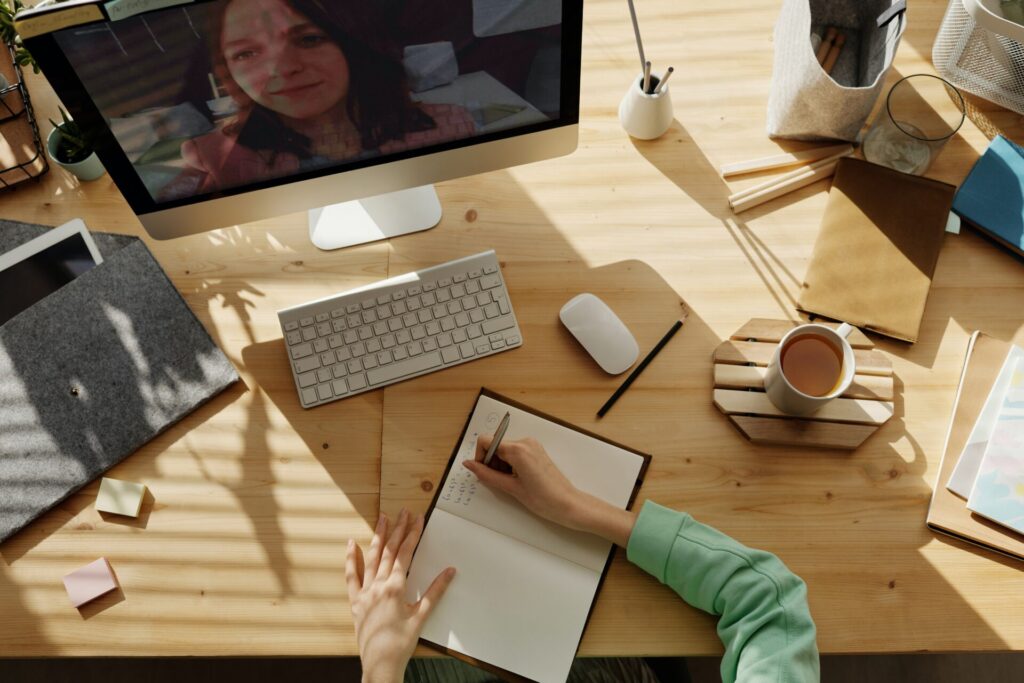 Tips for using self evaluation questions for personal growth effectively:
Set clear expectations
Before asking employees to complete a self-evaluation, make sure they understand what you are looking for and how their answers will be used.
Set out SMART goals and ways to measure those goals such that employees understand what is the goal of self assessment and how it will benefit them and the organization.
Keep the questions relevant. The questions you ask should be directly related to the employee's job responsibilities and the goals of the organization.
Ask some specific questions like: 
What difference did my efforts bring to the project? 
What could I have done differently to improve my current performance?
What did I do to contribute to my company's goals and success?  
Encourage honesty
Self evaluation will not be effective if employees don't choose to be honest and provide unbiased information. To make sure, employees feel secure to share their opinion, let them know that their answers will be kept confidential and that you value their honest feedback.
Employees need to know these activities are for the betterment of the employees and the organization as a whole. So, have a friendly conversation with your employees making sure you make them comfortable along with stating how important the test is and how you are planning to use the data.
Follow up
After employees have completed their self-evaluations, schedule a meeting to discuss their answers and any areas that need improvement. Be sure to also discuss their strengths and how they can leverage them.
Encourage other workers from the same or different departments to go through the employees self assessment report, critically review everything and suggest specific improvements. 
Provide support
If employees identify areas where they need to improve, provide the support they need to help them succeed. This could include training, coaching, or additional resources.
Just selecting and providing support is not enough, encourage employees to work on their weakness, complete the training (if needed) and apply the knowledge gained from developmental activities to support their performance goals, and professional orientation.
Best self evaluation questions for employees
Here is a list of self assessment questions you can use to evaluate your employees personal growth and professional development:
How have you delivered compared to the goals on a scale of 1-10?
Where did you fall short of meeting the goals
What would have helped you reach those goals?
Do you feel you spend enough time on professional development?
Mention your top 3 goals for the coming period.
What do you intend to start doing in the coming period to achieve these goals?
What would you like to do more of?
Do the tasks you perform on a typical day match the job description?  
How do you evaluate your problem-solving skills?
Are you interested in becoming a leader? If yes, what are the top 3 skills you would need to develop? 
Overall, self-evaluation questions can be a valuable tool for motivating employee growth and development. Proper self-assessment makes it possible to  differentiate between meaningful and ineffective ratings.
By encouraging employees to take an active role in their own development, you can help them to become more engaged and motivated to succeed
If you need help figuring out how you can help your employees excel at what they do or provide them with some sort of learning opportunities but you don't know which one, we are here to help you out.
You can call or reach out to learn infinity via WhatsApp on +977-9802848899 or drop a mail at learninfinityco@gmail.com.